Laboratory report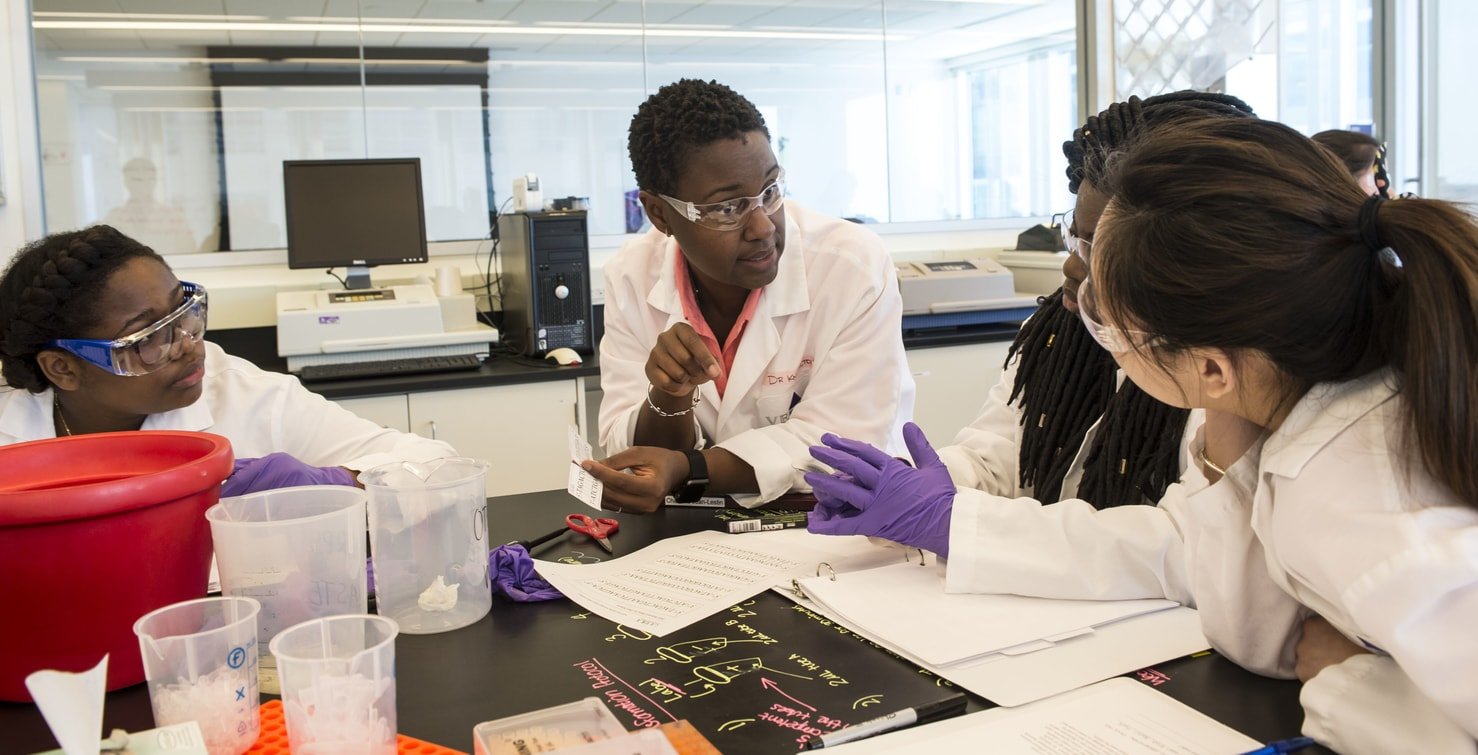 As a college or even high school student, your first lab experiences will likely be very controlled. Your instructor will want assurance that you follow safety protocols. They want to know that you can execute the steps of an experiment as written, and that you understand the importance of doing so. Learning to write a lab report is an important part of this process. A lab report details the steps taken in an experiment, the materials used, the participants, the results of the experiment, and any circumstances or events that may have impacted the outcome.
However, lab reports aren't something that you only write in your early years. Even when you are in the upper grades or graduate school, they are an important part of documenting laboratory experiments and research. The difference is that in these cases, the lab work could be part of very important research projects. In many cases, the experiments you conduct may be those of your own creation or one of your peers. In any case, what you record in a lab report could have a big impact on future research. Getting these assignments right is key.
Fortunately, you are not alone. As always, we have your back. If you are facing a tough lab report, we can help you. If you decide to tackle it yourself, keep reading. Below is a guide created just for you.
Steps to Follow
Start With an Organized And Well-Run Experiment
The more organized and careful you are throughout the process, the more likely it is that your experiment will be a success. However, keep in mind that success does not mean proving your hypothesis. It means conducting the experiment without missing steps or committing other errors. When this happens your lab report becomes much easier to write.
Read And Reread The Experiment And Assignment Rubric
This will tell you how to conduct the experiment as well as what is expected in the report. Every member of the team should sign off that they understand this.
Document The Process
Document the experiment as it is conducted. Have someone video or record it if possible. Be sure that someone is always taking notes, capturing photographs, and otherwise creating a permanent record of each step. If possible, have the person completing a step sign or initial it.
Create The Title Page if Required
Not all instructors require a cover sheet or title page. However, if it is required, don't forget to include it. This element may not seem important to you, but it exists to make it easier for your professor to keep the lab reports they receive organized. Failing to include this could result in needless deduction of points for yourself and any lab partners.
Write The Introduction: Can be Done Before The Experiment
Your introduction will consist of your hypothesis, the point of the experiment, and how and when it was conducted. This part of the lab report can be completed before the experiment is actually conducted. By doing this, you will have checked off one task before things get underway.
List The Supplies Used
This is another step you can take before the work is underway. By listing the supplies you need ahead of time, you can also be sure that you have everything that you need. This is a good time to inspect each item and ensure that it is safe and in good working order.
Describe The Steps Taken
Now write out the steps that you and your partners took while conducting the experience. Here is where you want to detail anything that may have gone amiss or that did not do what was expected. For example, if a chemical solution was expected to gel or solidify, and it did not make note of that. It could be indication that there was an issue with the materials provided to you.
Create Tables Representing All Data
All data relevant to your experiment should be represented in tables. In this part of the lab report, there should be no attempt to analyze this information. Simply include it with accurate labeling and descriptions.
Describe The Results
Every lab report will need a description of the results. This should be detailed and factual.
Provide The Analysis
In this section, you will provide your analysis of the experiment and the results. Be sure to back your thoughts with data. Use graphs and figures. Explain to readers what these mean.
Write up The Conclusions
Did your hypothesis prove to be correct? Why or why not? Write up your conclusions. Be sure to include any variables that could have had an impact.
Submit For Peer Review
It is bad form to submit a lab report without group approval. Allow each team member to review the completed work and suggest edits before you submit it to your professor.
Points to Think About
You are going for accuracy, not desirability. It is better to document an experiment gone wrong properly than to have a lab report reflect a successful experiment.

On team projects, consider assigning one person the job of documenting and taking notes.

Remember that your report could be very important to future researchers.
Mistakes to Avoid
Here are some mistakes to avoid.
Waiting until after the lab work to consider the lab report.

Failing to be detailed enough.

Not getting buy-in from all participants.

Ignoring important details when representing data
Dos And Don'ts
Research the experiment and examine the reports created by others
Detail why the hypothesis stands up or why not
Be organized and pay attention to detail while conducting the experiment
Try to write the lab report alone if you worked on a group project
Leave off required elements
Forget about editing and proofreading
Not sure? Let us prove we can